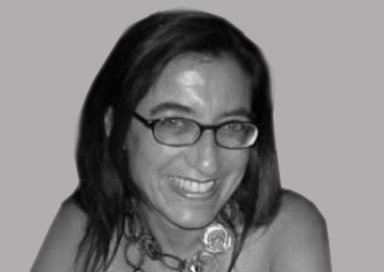 Clementina Koppmann | Branding Strategist
Clementina Koppmann is a passionate designer who contributes creative leadership and brand insights to projects as diverse as retail environments, brand narratives and art books.

For the past 15 years Clementina has collaborated with many leading global design studios and advertising agencies. Through her ongoing collaboration with Bruce Mau Design, she led the creative development of two iconic retail brands in Canada: Indigo Books (branded interiors), Pistachio (brand narrative and visual representation) and contributed to the new brand identity for OWN, the Oprah Winfrey Network.

Clementina has collaborated with Point Design since 2006 where her work stretches across the globe. Contributing her expertise in strategic brand development and positioning, she has been the visual communications lead for many of Point Design's key initiatives including retail environments and banks in Asia and the Americas.

Clementina's expansive range of work includes partnering with leading advertising agencies such as Leo Burnett, BBDO, Lowe Roche, Young & Rubicam, for a wide range of clients across a wide breadth of industries such as: Bell Canada, Telus, BlackBerry, Virgin Mobile, Audi and Loblaw.

Born in Argentina, Clementina began her studies at the University of Buenos Aires, faculty of Architecture. She later moved to Canada and studied graphic design at the Ontario College of Art and Design where she graduated with honours with a double major in graphic design and advertising.